Minimum Ticket size
Now be a Shark investor with as low as INR 10,000

Growth
Invest in disruptors of tomorrow and grow your investmentst

Digital
End to end digital journey with direct demat transfers

Access
Opportunity to invest which was limited only to large institutions
---
What is Private Equity investing?
Private Equity (PE) Investing refers to investing in companies which are unlisted and trade privately. PE investing has traditionally been done by large institutions or funds with large corpus as getting access to good quality private companies is difficult. There are many companies which are private (unlisted) but are leaders in their market. Investing in such companies can generate a lot of wealth over the longer term as they could become large listed companies in the future.
---
Some of the recent deals that were listed on our platform
| | |
| --- | --- |
| Brand | Madbow Ventures |
| Price per share | ₹ 55.00 |
| | |
| --- | --- |
| Brand | Inkel |
| Price per share | ₹ 12.99 |
| | |
| --- | --- |
| Brand | Lava International |
| Price per share | ₹ 169.00 |
Onboard and complete KYC
Paperless onboarding process should help you get started in minutes.
Choose a Company to Invest with your Demat ID
Select the company you would like to invest in and confirm your Demat ID for shares transfer, as easy as it sounds.
Acquire Ownership
Invest in India's leading private growth companies.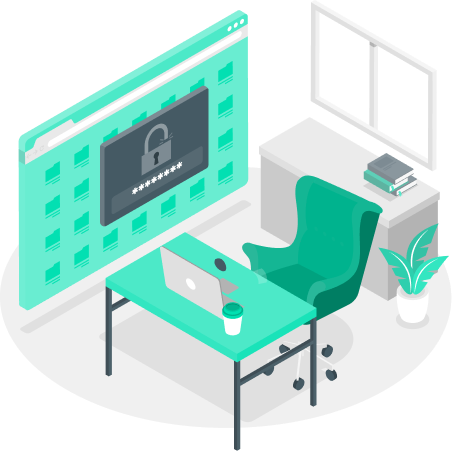 ---
Frequently asked questions
What are unlisted shares?
Equity shares of a company that are not yet listed on the Stock Exchanges like BSE, NSE, MSEI, etc. are called unlisted equity shares.
Who sells private shares?
Existing stakeholders, promoters or employees who have equity shares of an unlisted company and early investors who wish to get value of their investment.
What are the type of risks associated with an investment in unlisted shares?
Liquidity Risk: Since the shares are not traded on an exchange, they are subject to liquidity risk.
Niche Market: The market for unlisted shares is relatively smaller than the one on a stock exchange.
Equity Risk: Investing in equity shares of any company is risky as the share value can go down if the company does not perform.
Is the Company (whose shares are being traded) consent taken while transferring the shares?
No. This is a secondary off-market transaction and the Company is NOT involved in the transaction.
Are the shares of private companies in DEMAT form?
Yes most shares are transferable through the DEMAT process. Some private companies might be transferred through physical mode as well.
What is Altius Investech?
Altius Investech is a third party we have partnered with to provide you access to the private equity investments of leading growth companies.
What is the ideal time horizon for such investments?
Invest in Private Equity only when you have a long term investment horizon i.e more than 3 years.
What are the tax implications?
The following are the income tax rates on the sale of unlisted shares of a Domestic Company or Foreign Company.
Long Term Capital Gain – 20% with Indexation
Short Term Capital Gain – taxed as per slab rates
In the case of a Non-Resident, LTCG on Unlisted Stock is 10% without Indexation.
Disclaimer
The information contained herein is only to enable the Investor (or Lender) to make an informed decision. Any decision taken by the investor on the basis of this information is the sole responsibility of the Investor (Lender) and Orowealth is not liable. Orowealth has partnered with a platform called Altius Investech regarding investments in unlisted shares. Orowealth will not be responsible for the full or partial loss of the principal and/or interest of the investor's investment. Orowealth is only an intermediary introducing these third party services and is not responsible for any agreement you sign with the third party.

Orowealth may at any time, at its discretion, prohibit or restrict the user's access to the Website or related services without prior notice to the user. Orowealth may amend or discontinue, at any time, any of the services available through this website altiusinvestech.com which is operated by Altius Investech Pvt Ltd is not an advisor and does not give recommendation to buy any stock from our website, altiusinvestech.com. the buyers and sellers should consult their financial/legal advisors before buying unlisted securities at www.altiusinvestech.com. Altius Investech Pvt Ltd are not responsible for any loss arising out of unlisted shares. altiusinvestech.com is not a stock exchange recognized by the securities exchange board of India (sebi) under the securities contract (regulation) act, 1956.

Investment opportunities posted on this website are securities that are not publicly traded, are subject to holding period requirements, and are intended for investors who do not need a liquid investment. Investing in private companies may be considered highly speculative and involves a high degree of risk, including the risk of substantial loss of investment. Investors must be able to afford the loss of their entire investment