Best Large-Cap Funds to Invest in 2019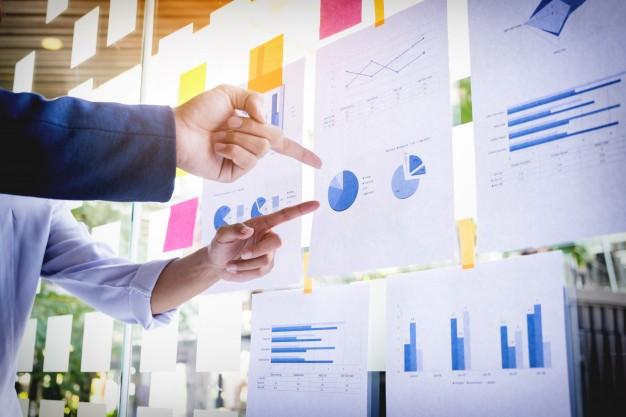 Mutual funds investment is an increasingly popular option preferred by the serious investors in India. There are many types of mutual fund options available in the market, depending on the aim, duration, capacity, and risk-appetite of the investor. For the investors who are looking at long-term goals and year-on-year increase in investment, large-cap funds are the best option. But we're getting ahead of ourselves. First, let us see what exactly are large-cap mutual funds.
What are Large-Cap Mutual Funds?
Large-cap mutual funds are stocks invested in the companies having the largest market capitalization, with each fund having a market cap of $10 billion or more. These are stable funds, that offer sustainable returns over time. Large-cap investments are a popular option among market players who are looking to buy and hold stocks and have a long-term investment horizon. These are the least-risk funds and generate steady returns over time.
Best Large-Cap Funds in India 2019
Here is a list of the best large-cap funds (direct plans) in India in 2019.
| | | | | | |
| --- | --- | --- | --- | --- | --- |
| Name of the Fund | 1 yr (%) | 3 yr (%) | 5 yr (%) | Risk Grade | Return Grade |
| Axis Bluechip Fund (G) | 6.77 | 12.55 | 16.14 | Low | Above Avg. |
| Invesco India Growth Opportunities Fund (G) | 0.88 | 14.00 | 19.11 | Below Avg. | Above Avg. |
| Aditya Birla SL Frontline Equity Fund (G) | -2.89 | 11.07 | 16.42 | Below Avg. | Above Avg. |
| Canara Robeco Bluechip Equity Fund (G) | 3.58 | 11.76 | 14.72 | Below Avg. | Avg. |
| Franklin India Bluechip Fund (G) | -3.05 | 9.09 | 14.17 | Avg. | Avg. |
| HDFC Top 100 Fund (G) | -1.63 | 12.21 | 16.31 | High | High |
| ICICI Pru Bluechip Fund – Inst – I (G) | 0.07 | 12.60 | 16.52 | Low | High |
| Motilal Oswal Focused 25 Fund (G) | -3.45 | 9.85 | 16.52 | Low | Above Avg. |
| SBI Bluechip Fund (G) | -3.14 | 10.25 | 17.73 | Low | Above Avg. |
| Reliance Large Cap Fund | 0.89 | 12.84 | 19.61 | Above Avg. | High |
Who Should Invest in Large-Cap Funds?
Mutual Funds investment depends on several factors, like investment goals, investment horizon, risk-appetite, and capacity for investment. As we can see from the table above, large-cap mutual funds show significant returns only over the long term and are relatively undisturbed by the volatility of the market. This makes them a good option for investors who are looking for long-term investments without being exposed to the risk of volatile markets.
They are not a suitable choice for investors who want to earn quick returns or have short holding periods. Investors with a moderate risk-appetite can consider investing in mid-cap or multi-cap funds instead.
Large-cap funds are the best bet for a first-time investor, as they show consistent performance over the years. This makes them a safe investment for newcomers until they are experienced enough to explore the high-risk mutual fund's options. To decide which large-cap mutual fund plan is the best for you, list down your investment goals, investment horizon, and the risk you are willing to take. You can also consult a financial advisor to help you choose the best plan for you, according to your investment objectives.
Advantages of Large-Cap Mutual Funds
Large-cap mutual funds have several advantages that make them a popular choice among investors. These include:
• High Stability, Low Risk
The best large-cap mutual funds are highly stable as they invest in companies with large market capitalization. The low volatility allows them to withstand a bear market with relative ease. Stable year-on-year growth also reduces the risk of investment, making large-cap funds a secure option for investment.
• Steady Dividends
Large-cap funds pay steady and regular dividends due to their stability. The stock prices of the large-cap companies are well-established in the market and do not experience sharp peaks or fall during the investment period. Although this may make the market a little stagnant, it nevertheless results in regular dividends for investors, something that is not assured in small- or mid-cap investment. Over time, these dividends add up to a significant return on investment in large-cap mutual funds.
• Accessible Research and Valuation
Companies having large capitalization have a long tenure, with extensive information available about the operations and profit levels of the company. The accessibility of this research allows potential investors to study the data in detail and make an informed decision. Small- and mid-cap companies are relatively new and do not have such extensive data, which makes them riskier.
The investor can also determine the current valuation of a large-cap company, based on the available information about the activities of the company over the past years. The financial statements and company history are strong indicators of the growth of the company and can be used to estimate its future performance accurately.
• Investor-friendly Plans
A variety of investor-friendly large-cap mutual fund plans ensures that every investor finds a plan suitable to his/her requirement. The large pool of select companies having a strong and stable market presence means that investors have a lot of options to choose from, to maximize their earnings.
These are the advantages of large-cap mutual funds over small- and mid-cap mutual funds. However, there are a few things every investor needs to know before they invest in large-cap mutual funds. Here are some tips on choosing the best large-cap fund for you.
Tips on Choosing the Best Large-Cap Mutual Fund
#1 Determine Your Financial Capacity
The first step is to determine your capital for investment as it impacts your investment goals. Mutual funds investments start with amounts as low as INR 50, but when it comes to large-cap investments, you need some substantial amount for proper asset allocation. In addition, your capital also impacts your investment horizon and expected returns on investment, hence it is important to determine your financial capacity for investing smartly.
#2 Analyse Your Risk Appetite
Risk appetite is the amount of risk you are willing to take while investing in mutual funds. Mutual funds investments are subject to market risks and are impacted by the volatility of the market. As a result, you need to decide the liabilities you are willing to stomach and choose a plan accordingly.
#3 Choose the Appropriate Investment Plan
Once you have analyzed all your financial objectives and requirements, you can shortlist the appropriate investment plans from the available options. It is always helpful to consult a financial advisor for a professional opinion on the matter.
#4 Study the Risks Associated with the Plan
Before making a final decision, consider all the risks and benefits associated with the plans you have shortlisted.
#5 Know the Basics of Tax Considerations
Taxes are applicable to capital gain and dividends from mutual funds investment, depending on the holding period of the fund. Study the relevant taxation details thoroughly before making an investment.
#6 Monitor Your Fund Regularly
Large-cap funds are a long-term investment. Even after having studied the fund portfolio and the financials of the companies, it is important to monitor the health of your fund regularly.
#7 Stay Updated about the Latest Financial Trends in the Market
Although large-cap funds are the least-impacted by fluctuations in the market, there is some impact nevertheless. Every investor needs to stay updated about the financial trends of the market and accordingly make their decision about whether or not to continue with the investment.
Endnote
Large-cap funds have numerous advantages for new investors and market players who are looking for a stable investment with steady returns. This list of the best large-cap mutual fund plans should help you narrow down your options for investment. For further details, feel free to connect with us, or drop a comment!