Invest Now & get upto 11.50% p.a.*
---
Invoice Discounting provides a unique opportunity of discounting invoices raised on big players in the consumer space. The vendors have to wait for 30-90 days to receive the money from the companies, so you can provide liquidity to vendors and earn an attractive yield.
Invoice Discounting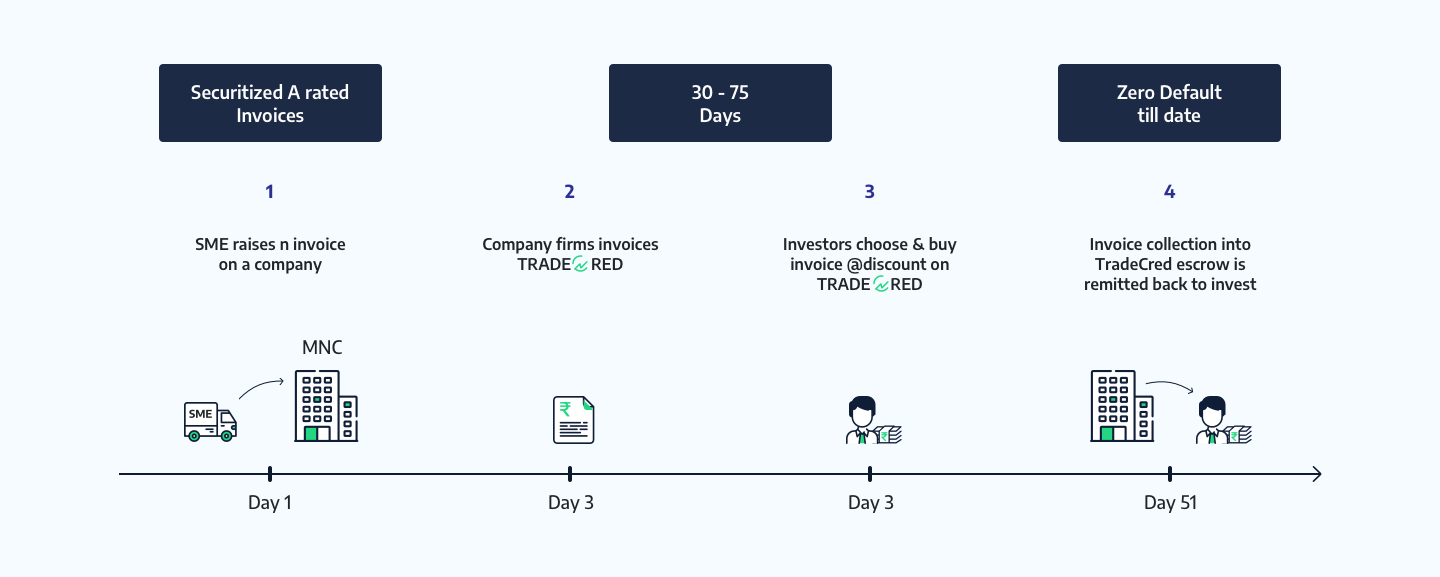 Invoices as an Asset Class
---
Credit Models
We use sophisticated credit models to curate invoices and we are open to discussing with you about how they work.
Invoice Reports
We give you Invoice Reports to help you make that final decision. Don't like it? Don't transact. No problem.
Track record
We have a zero delinquency record till date.
* Terms & conditions apply
Disclaimer
The information contained herein for invoicing discounting is only to enable the Ledger (Investor) to make a considered decision. Any decision taken by the ledger on the basis of this information is the sole responsbility of the ledger and Orowealth is not liable. This information does not include any sensitive persoanl data or information of the Borrower. Any investment decision taken by the lender on the basis of this information is at discretion of the lender. Orowealth will not be responsible for the full or partial loss of the principal and/or interest e lenders' investment. Orowealth has partnered with a Invoice Discounting platform - Tradecred; who merely aids and assist the Lenders and the Borrowers listed on its website to make and receive funding for their invoices and charges a service fee from the Lenders and the Borrowers for such assistance. Orowealth is only an 'Intermediary introducing these third party services and is not responsible for any agreement you sign with them.