How And Where To Buy Direct Mutual Funds- Guidelines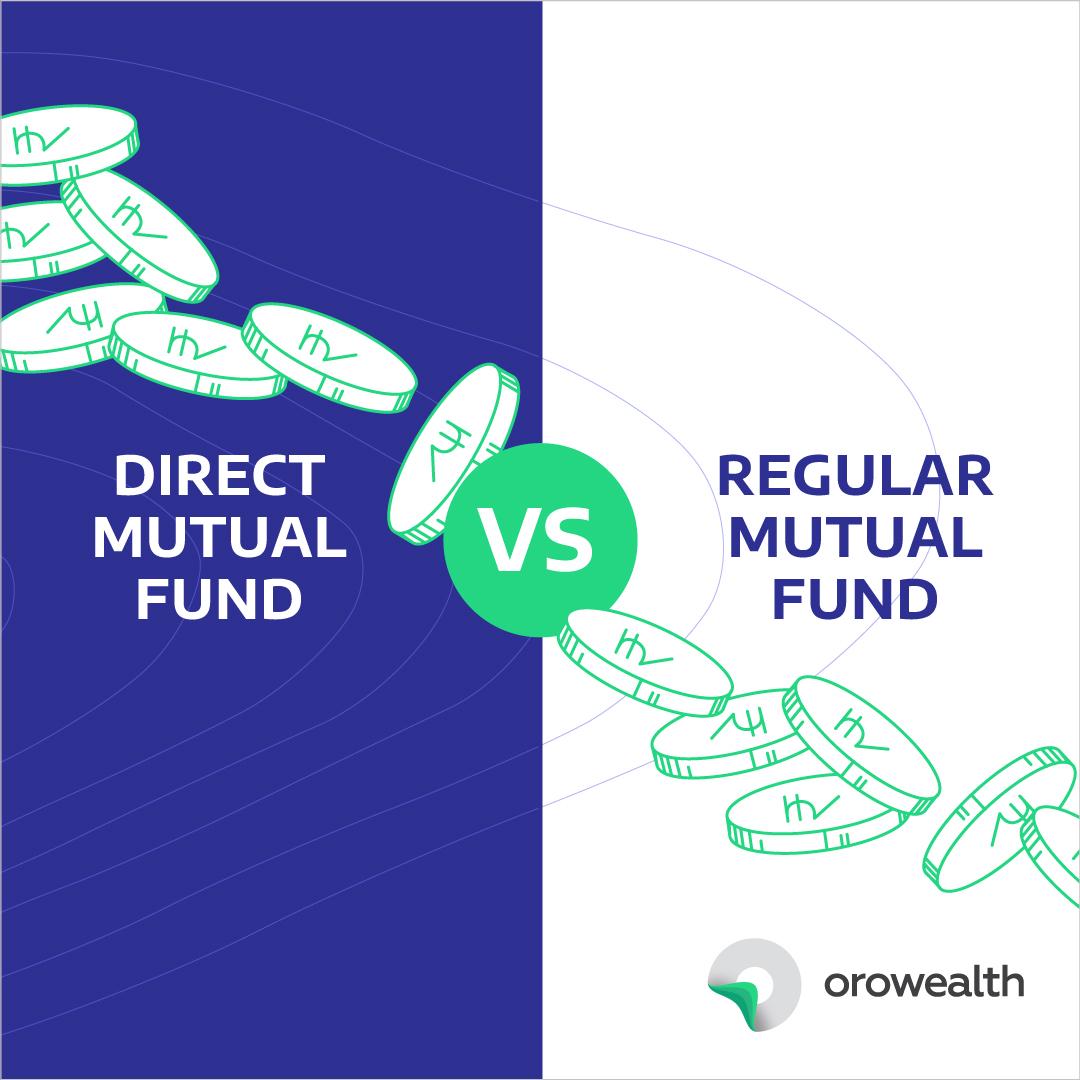 Saving is the new investing! Why let your money lie idle in the bank when you can have it working to enhance your wealth! You can invest in gold, real estate; however, we recommend you invest in Mutual funds! In Mutual funds, there are regular funds and direct mutual funds. This article shall help you understand direct mutual funds better while we also touch upon the main difference between a direct mutual fund and a regular mutual fund.
What is Direct Mutual Fund?
As the name suggests, Direct Mutual funds are the Mutual funds that you can buy directly from an asset management company (AMC). A middleman or a broker is ruled out in the process of purchasing a direct plan. No intermediary charges are applied and you get to pay the asset management company directly, this brings down the expense ratio of the mutual funds. If you go for a SIP or a lump sum, there are no transaction fees levied. Direct Mutual Funds prevent extra cost, and thus, reflect higher returns.
How to buy Direct Mutual Fund?
With the ease of internet, now you have an option of buying Mutual Funds online. You can invest in Direct mutual funds through the provider's website. You can check out the asset management company's or the fund's official website and provide the details needed to get started!
One can also check with Registrar & Transfer Agent to see the list of Direct plans available. However, only their affiliates will be listed on the respective sites.
Another convenient option is to go for the Mutual Fund Utilities, a common portal for all Mutual fund transactions, wherein you will be required to create an account first and then using the Common Transaction Form (CTF), you can transact across mutual funds. We would personally recommend this platform for online mode since there are no transaction costs levied on purchases. The fund houses share the costs. Another benefit is that most mutual funds are listed here, thus presenting unlimited options unlike the previous two.
There is also an option of consulting financial advisors via the facilities of emails and live chats. One can check out any of the above-mentioned channels, and they will find a chat pop-up which connects you to live helpline.
Where to buy Direct Mutual Fund?
Mutual Funds can be bought online as well as offline. To buy direct MF online, visit Orowealth.com and sign-up with us. However, for some investors, it isn't easy to trust the online mode for investments. We understand that your hard-earned money needs special attention, and thus, we offer a list of the possible offline venues wherein you can start your investments in Direct Mutual Funds.
• AMC or Registrar office
One can google and find out where the nearest AMC or Registrar office is, a list of the same can be found on the website of the mutual fund provider. For example, if you are interested in a Reliance Direct Mutual fund, you will find the address of nearest AMC or retailer shops on the website. Once you reach there, you can fill out the common application form (which is a standard process for any mutual fund house). If you aren't sure which Direct Mutual Fund should you go for, you can pay the AMC or Registrar office a visit and enquire.
• Investment Adviser
Most investors have a financial advisor. The whole point of a Direct Mutual Fund is to eliminate the broker or the agent, however, a good financial advisor will be happy to assist you with any doubts and also provide you the right information you need to know to begin you Direct Mutual fund Investments.
Regardless of where you buy your direct Mutual Funds, you will need to keep a few documents ready. Your Aadhar Card, Pan Card, Cancelled Cheque, and anything else that the AMC requests. You will need to self attest the copies of those documents before submitting them. Please fill the application form for your direct mutual fund very carefully.
Direct Mutual Fund Vs Regular Mutual Fund
As we established at the beginning of the article, Mutual fund can be divided into two broad categories- Regular and Direct Mutual Funds. Direct Mutual Funds, as the name suggests, are a direct investment from the buyer. There is no intermediary. However, with regular mutual funds, a broker or an agent is a part of the process. This is the basic difference between the two!
If we look deeper, there are more! In regular plans, the fund house has to pay a commission to the distributor or the advisor, and that cost is added to the fund price. Thus, the expense ratio of the mutual fund increases, unlike in the Direct substitutes and that's why direct plans are cheaper.
The agent's commission varies from firm to firm. Your monthly statement won't reflect the amount but your Net Asset Value will be catering to the expense annually. So, when this cost is ruled out in a direct mutual fund, you register a higher return on the same plan.
On average, a direct mutual fund will register around 2% more gain annually than a regular mutual fund. However, you may ask: If they are so profitable, why do we even need an agent?
Simply because an agent assesses your goals and risk appetite. They have years of experience in the volatility of markets, and while no one can ascertain the future graph for your mutual funds, they can help you ride through it smoothly with their knowledge. An agent also has many internal contacts and can help you sell, buy and pick faster and cheaper. Only the investors who have a piece of sound knowledge in investments should go for direct mutual funds. These direct plans are not even suitable the most experienced but risk-dodging investors. So it is advised to not be lured in by a potential higher return. An ill knowledge of the market can lead to a bad investment specifically when you don't have an agent covering you.
Advantages of Direct Mutual Fund
a. Cost-friendly
Although the margin is only 1-1.5% that a commissioned agent gets, this still counts as an additional cost. In direct Mutual Funds, intermediary costs are ruled out, and when these pile over for the long-term investments, it is considerably cheaper than regular mutual fund plans.
b. Higher Net Asset Valuation
In simple words, a higher return is one incentive of a direct mutual fund. Since there are no intermediary costs attached to it, the buying price of the mutual fund comes down. For the same selling price (as it would be for the regular plan of the same mutual fund), you register more gains! Thus, a higher net asset valuation is another perk of direct mutual funds.
c. You're in charge!
It's true: Direct Mutual Funds require more knowledge and patience. However, the effort is worth it! You are the one driving your portfolio, and if you have the experience of cruising along the market, a direct plan is a way to go independently and assuredly!
d. Value-added services
Most regular plans ride on your agent's choice of funds. Their insights and commission block your indulge in the process. With direct plans, you have an active role in the purchase, review, and management of your own direct mutual funds. This allows you to add and subtract from any plan that's not serving you anymore.
FAQs
1. If I made a previous investment in a regular plan, will it be converted into a direct plan after I invest in a direct mutual fund?
No. Regular plans stay unaffected in terms of the commission payable to the agent unless you submit a switch request for the transaction to be included in your direct mutual fund portfolio.
2. Do all mutual funds come with a direct plan?
You can choose for a direct plan in the Mutual funds that are
(a) Open-ended schemes except for Exchange Traded Funds(ETFs) and discontinued plans.
(b) New offers on Open-ended schemes, Fixed Term Plans / Capital Protection Oriented Schemes under close-ended schemes of the Fund.
(c) Interval Income Schemes which begin from the Day-1 of the transaction period after the effective date.
3. If my portfolio has regular investments as well as direct investments, how can I convert all to direct?
It can be done by intimidating the asset management company, and making a switch request from regular to direct?
4. Are there any fees charged for converting from regular to direct?
Yes. TDS will be deducted.
5. Are there any tax consequences for regular to direct switches?
Yes, taxes will be applicable. Please consult your advisor before making such decisions.
Conclusion
Direct Mutual Funds are the mutual funds which an investor can invest in directly. No middleman is needed, and thus the commission they charge from the AMC is ruled out. This makes the Direct plan for the same fund cheaper than the regular plan. However, while investing in mutual funds, please consider that the regular mutual funds' plan comes with a financial advisor and their expertise. Direct Mutual funds are only good for experienced investors who have a high-risk appetite.