What Should You Do When the Markets are Down?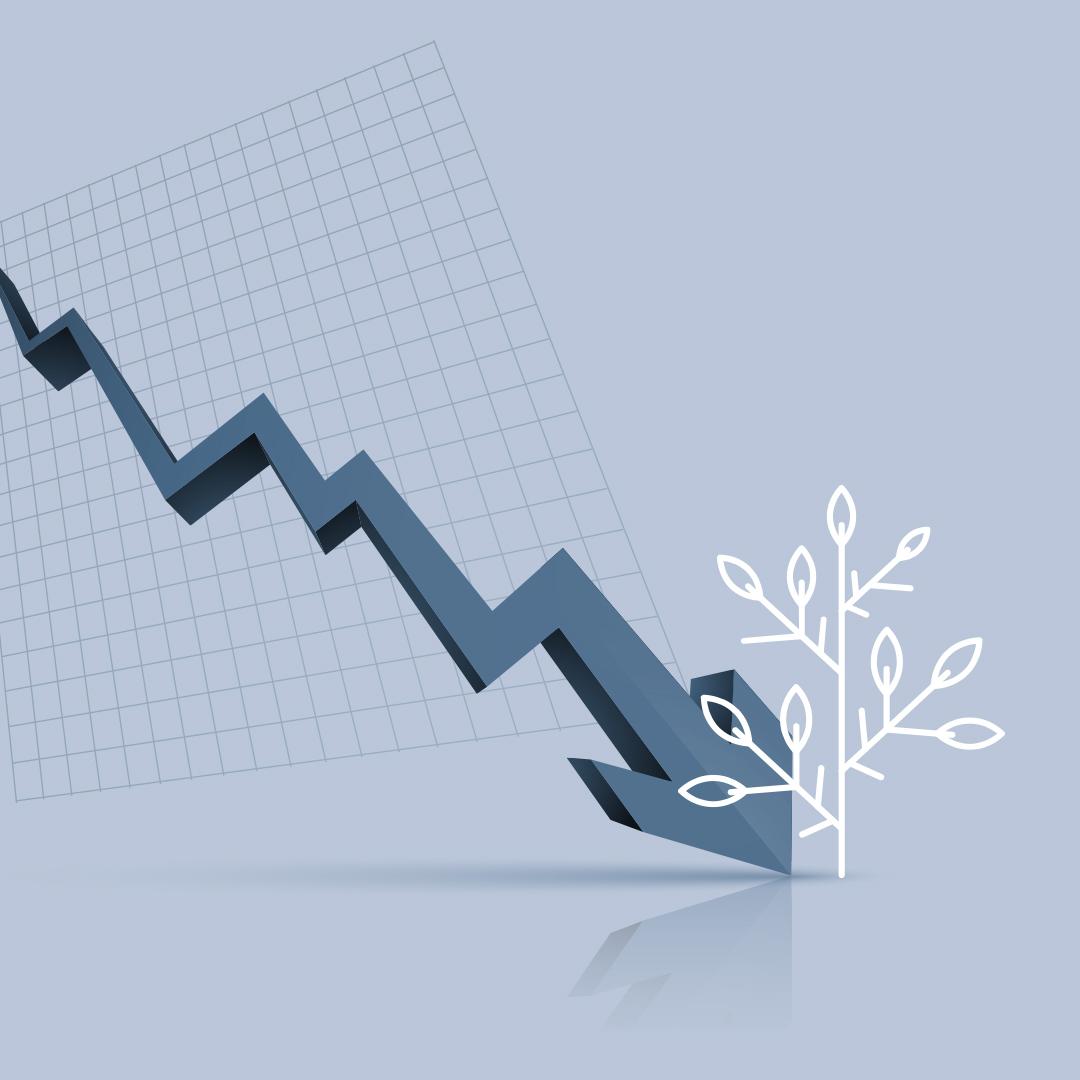 The Indian share market saw a great fall recently due to the fall of the share price of DHFL. This led to a domino effect affecting the overall volatility of the market and thus, a crash. It created a negative sentiment among investors and many of them preferred to sell their investments rather than buying.
So what should we all make of it? Are our investments safe? Should we invest at all? Should we sell? How should we mitigate such unpredictability and risk?
All these questions are natural and quite reasonable. For investors (seasoned or new) market crash sends a wave of a panic among them. They start scrambling around and make hasty decisions. This leads to more loss than the actual market crash.
A very few investors have the patience to see out the market volatility. What budding investors usually fail to understand is that the crashing of the market is actually an opportunity. This is particularly true when it comes to mutual fund investment.
Investments in equity funds are supposed to be for a long period. Investing for a short duration can be very risky. And when the investments are for the longer horizon and a few ups and downs of the market are an unavoidable part of it.
What Should You Do When the Markets are Down?
Here are some tips that you should follow when the markets see a nosedive.
1. Don't panic. Do not pause your SIP investment:
This is the most basic tip any financial advisor will give you. SIP is the best way to invest in mutual funds and also tackle the risk in the market. Just because of a sudden crash, you should not stop your SIP. The magic of compounding has the power to iron out the creases over your investment tenure. Thus, you should not panic and should not stop your SIP
2. Rebalance your portfolio, diversify it, and check your risk appetite:
Well, this has to be done regularly over the course of your investment and more so during torrid times such as these. Rebalancing your portfolio and checking your risk appetite gives you a good idea about how you are affected by the market volatility. It allows you to be prepared for emergencies and unseen scenarios ahead. Also, it presents you with an opportunity to make the most of this situation and generate more returns.
3. Buy Some More:
This might sound a bit off but it certainly is not illogical. Fall of the market affects the NAV of the mutual fund schemes. It is a healthy and logical investment strategy to buy some additional fund units at a lower price. You can continue you on-going SIP and buy these additional funds through lump sum investment. The market will never remain stagnant and is bound to grow after a period. You will find yourself in a very profitable situation during the market growth as the units that you purchased before will generate greater returns.
4. Be focused and remember your financial goal:
During all these activities, you must not lose focus on your primary financial objective(s). Market crashes are risky and they do create a sense of panic among investors. However, a wise investor is always focused and patient. They do not lose sight of their objective and make necessary arrangements (rebalancing, diversification, checking risk profile etc.) to strengthen their investment.
We should all remember that it is very difficult to time the market. Countless studies and researches have proven so. It is a good strategy to invest in a lump sum when the markets are down and continue to invest a little more every month. However, you must also stick to basics while investing and pounce on opportunities as they arise – keeping primary investments safe.