What are the best resources to learn personal finance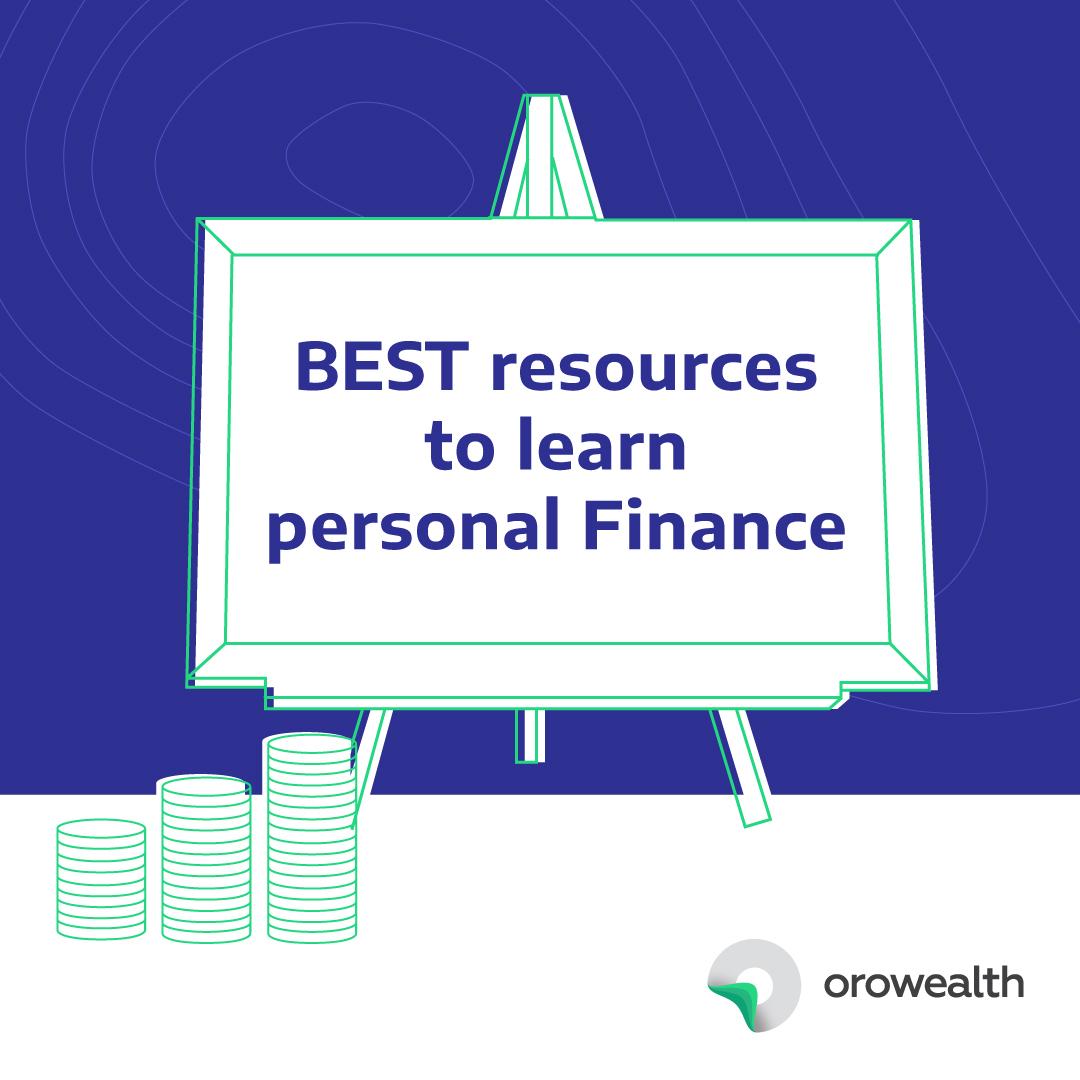 "Financial stability is much more about doing the best with what you have and not about achieving a certain level of income." writes Erik Wecks in How to manage your money when you don't have any.
You will agree that when it comes to money, you want more to achieve your financial goals. However, increasing your income is not the only way to about it. An effective money management can help you just as well. What you need is a better understanding and grip on your expenses, savings, and investments. This management of money is called personal finance.
An effective personal finance strategy lets you meet your personal financial goals. Like buying a house, saving for retirement life or your children's education. Knowledge of personal finance is a must to achieve all your goals and perhaps some more. Although, it is more about your behavior than knowledge. However, a basic understanding is a must. We have picked the best resources that you can utilize to learn about personal finance.
Read books – Go back to good old books to unlearn and relearn. There are several books available in the market that can simplify money management for you. They will give you some useful tips and tricks. If reading a book is not your cup of tea, start with reading just one page before going to bed or during your office-break. Here are our top picks:

The Richest Man in Babylon
The Millionaire Next Door
The Automatic Millionaire
The Science of Getting Rich
Think and grow rich
Take classes – Go back to school. Don't worry! We are not suggesting that you enroll in a college to study personal finance. There are several online classes that are totally free of cost. All you need to do is make up your mind and get going. Remember, education never stops and no education ever goes to waste. In fact, you will be more dedicated to a course when you see its utility in improving your life. Personal finance class will introduce you to the world of finance. You can start with an introductory class and move on to more advanced levels later. Few of the best sites for online classes are:
Skillshare
Khan Academy
Coursera
Udemy
Alison
Use Apps – There really is no end to the creativity of apps in making your lives simpler. There are several personal finance apps that can help you in tracking your expenses. They will ensure that you stick to your monthly budget. There are a few investing apps as well which can be used to track your stock investments. Here are a few apps that will make it easier for you to manage your finances:
Mvelopes – if you have been struggling to keep your expenses in check, Mvelopes may well be the answer to your worries. It allows you to create your budget and further divided into various categories like travel, food, fuel etc. Assigning money to these categories is like putting away cash in envelopes. In case you finish the amount in one category, you either have to wait for the next month or transfer from another category.
Good budget – another good budgeting app. The differentiating feature is that it allows you to share your budget with your spouse across devices.
MintMost – This app goes a little ahead in incorporating your different bank accounts in tracking your cash flows. Its most useful feature is that like a well-wisher, it tells you where you can cut your expenses to save more.
MoneyView – this is a great expense manager app. There are several things that you can do using this one app like checking your account balance, budgeting, and saving. The app also sends reminders about impending bills so that you do not miss the last date.
Read Blogs – you will be surprised how certain blogs can teach you about personal finance. Some of these bloggers simplify financial jargon and provide relevant information in easy terms. Not only that they also provide tips that can help you with your money management. Few of these blogs that are worth spending your time are:
Jago Investor
Safal Niveshak
Apna Plan
Basu Nivesh
Get Money Rich
ReLakhs
Listen to Podcasts – There is a wealth of knowledge and wisdom hidden in podcasts. The best part is that you can tune in to them at just about any free time of your day. Whether it is traveling to work or during your walk. Here are few of the best podcasts:
Listen, Money Matters
Planet Money
Paisa Vaisa
The Dave Ramsey Show
Personal Finance is a constantly evolving field. With these resources at hand, you can keep up with it while using the information for your own money management.