In Conversation with Lavanya Mohan, CA and Finance Blogger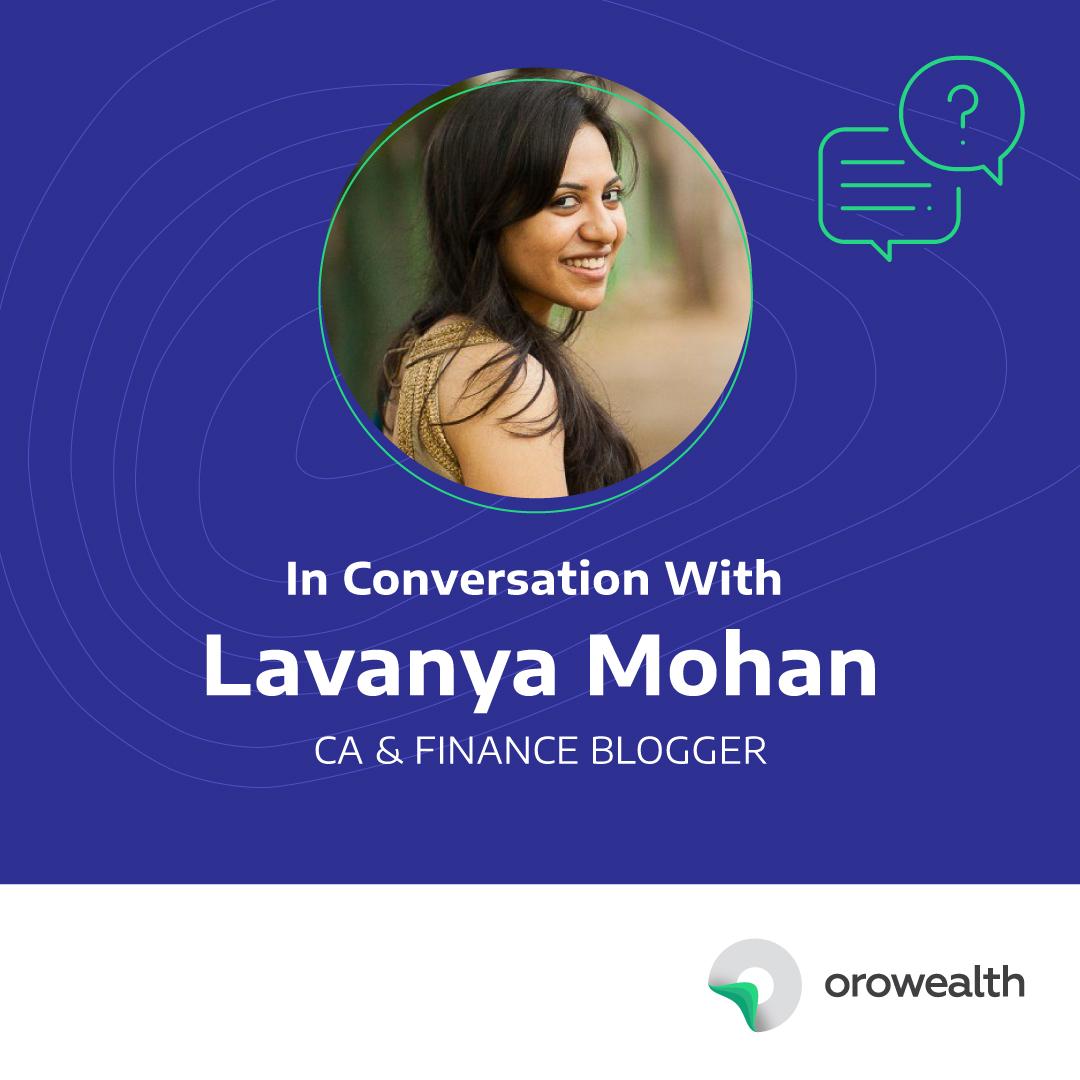 We bring to you, a brand new interview series where we interact with some of the popular names from the finance industry. These stars have a great fan following on the social media and they constantly keep us updated with the latest tricks and trade of the industry. This week we were in a conversation with Lavanya Mohan who is based out of Chennai and is a CA by profession.
Hi, can you tell our readers a little bit about yourself?
I'm Lavanya, a Chartered Accountant and writer from Chennai. I work primarily as a CA in practice and I have been published in a number of publications like Elle India, Architectural digest India, The Hindu, Buzzfeed India among others. I also write a blog about money from the perspective of women called Pennmoney (www.pennmoney.com) and write about finance for women for TheNewsMinute, one of India's fastest growing internet news platforms.
You are a CA and a finance writer as well. How did these two come together?
I've always been interested in writing – right from school. I pursued CA after school but ensured that I kept in touch with my favourite hobby by writing in a personal blog (that is now defunct). As a result, I ended up getting writing opportunities. Initially, I wrote on non-finance related topics but later realized that it was important to write about money and finance in a way that was clear and without jargon because there were so many people who were afraid to tackle their money situation because of how complicated everything sounded. And that's how my blog was born!
So, how difficult (or easy) to manage a personal finance blog?
A blog – personal finance or otherwise – is work. It's a lot like looking after a plant in the sense that if you don't look after it, it will die! A personal finance blog is definitely easier to maintain if you have a background in finance, but if you have a passion for money and money-related topics, it shouldn't matter.
A general advice on investment? Especially for women?
Take risks with your investments based on your goals – if you're saving for something that's 10, 20 years away, you can go for high-risk investments like aggressive mutual funds. If you're saving for a holiday that you want to take next year, opt for minimum risk investments like government bonds or even just opening a Recurring Deposit account.
When did you first start investing/saving?
From the time I started earning! Around the start of 2012.
Any tips for our readers who want to save up money?
Never think that you don't have 'enough' to save. Even ₹500 a week can grow into something substantial if you're consistent and diligent.
Did you ever go through that 'Bohot kadaki hai yaarr!!' patch? How did you manage that?
There have always been times when you feel like it's too hard, or you feel like you're too broke. I've realized (the hard way) the best strategy to tackle these situations is to put your head down and work harder.
 Any words of wisdom for aspiring personal finance bloggers out there?
Keep it simple! Ensuring that your blog stays jargon-free will retain your audience.
What's the best piece of advice (finance or any other) that you have received?
Just keep swimming!