💼 Foreign portfolio investments, Migrant workers issues & Equity funds.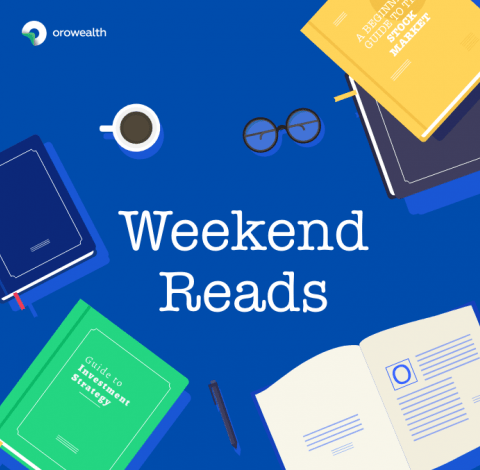 Orowealth Weekend Reads: August 16, 2020
LAST WEEK MARKET MOVES
Sensex
Nifty
Nifty Midcap 100
Nifty Smallcap 100
37,877.34

(-0.43%)

11,178.40

(-0.32%)

16,383.25

(+1.74%)

5,369.35

(+2.02%)
INVOICE DISCOUNTING
Earn up to 11.50% returns!

Introducing Invoice Discounting
Orowealth provides a unique opportunity of discounting invoices raised on big players in the consumer space. The vendors have to wait for 30-90 days to receive the money from the companies, so you can provide liquidity to vendors and earn an attractive yield.
Offer Details
Invest with a minimum ticket size of INR 50K, and earn an annualized return of upto 11.50% on Invoice discounting deals.
For example, when you make an investment of 50 thousand @11.50% p.a, you will get back 51.34 thousand ( approx) after 90 days.
Why should you invest?
Orowealth has tied up with some exclusive liquidity providers on the TradeCred platform to provide a timely exit for Oro-labelled transactions on due dates*.
This opportunity is exclusive for Orowealth investors.
* Orowealth deals are fully liquid with the settlement cycle of T+3 days.
* For Non-Orowealth deals, liquidation is purely based on the bidding system. For any premature redemption, liquidity cost may be deducted from interest earned on the investments.
NEWS WE HAVE BEEN FOLLOWING
#MigrantsIssues
Migrant workers who came back to their villages after lockdown resulting from the spread of coronavirus led to a lack of employment in big cities, find themselves in a difficult situation at present. There are some who have decided to head back to the large cities they were once employed due to a lack of jobs in villages. Such individuals were unable to find employment in their hometowns under the Mahatma Gandhi National Rural Employment Guarantee Act (MGNREGA). A few others tried their hand at farming but floods during monsoons led to their efforts being washed away. While migrants working in certain industries like real estate, textiles, and manufacturing are being offered a salary hike and paid conveyance back to big cities, others are not so fortunate; they have to arrange for their own transportation back. A survey from Betterplace, an online platform for managing blue-collar workforces, showed that of the 5 lakh people the company spoke to, around 80% were willing to go back to big cities if the situation became better; 30% opined that they would come back immediately if their job is guaranteed.
While the unemployment rate has declined, migrants who do not want to head back to big cities because of the continued spread of the virus or due to unpleasant experiences in the past, may not have much choice.
Takeaway-
The government has already exhausted 43% of its budget for MGNREGA in the first quarter of the current financial year. But with wages under the scheme being low and the working situation in large cities unconducive, migrant workers have tough choices ahead of them.
#FPI
Foreign portfolio investment (FPI) in Indian stock markets have become positive for 2020 after having witnessed record sales in March and April. Sustained buying over the past four months have helped erase the deficit caused earlier due to the coronavirus outbreak. At present, FPI equity flows stand at $230 million; they had begun 2020 on a strong note with flows amounting to $3.5 billion in the first month and a half. But the selloff that followed wiped out $10 billion in such flows in March and April. The last four months have seen inflows to the tune of $7.5 billion and propped up domestic equity indices. A major chunk of this inflow has been seen in companies Hindustan Unilever, Kotak Mahindra Bank, and Bharti Airtel, among others, with overseas investors trying to buy into those companies which they feel will benefit after the lockdown ends.
Takeaway –
Quantitative easing measures taken by central banks around the world have led to surplus liquidity and India is one of the nations that is benefitting from that. The positive sentiment by overseas investors has also rubbed off on domestic ones.
FROM OUR BLOG SECTION
An equity fund is a form of mutual fund investment that mainly invests in equities or stocks. Equity funds are also known as stock funds. Equity means ownership in businesses or firms (privately or publicly traded).
QUOTE OF THE WEEK
"Happiness is in doing, not getting, what you want" – Jesse (a character in Richard Linklater's film)
Chosen by Vinita – Orowealth.