🕒 Centre to borrow, New cut-off timing & Steps to rebalance your portfolio.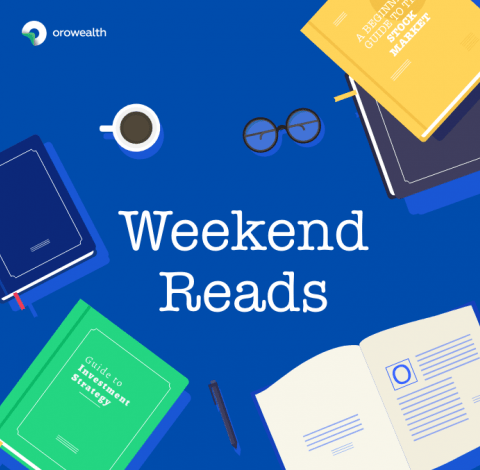 Orowealth Weekend Reads: October 18, 2020
LAST WEEK MARKET MOVES
| | | | |
| --- | --- | --- | --- |
| Sensex | Nifty | Nifty Midcap 100 | Nifty Smallcap 100 |
| 39,982.98 (-1.30%) | 11,762.45 (-1.27%) | 16,787.00 (-1.79%) | 5,839.30 (-0.63%) |
NEWS WE HAVE BEEN FOLLOWING
#GSTShortfall
The Finance Ministry said that the central government will borrow up to Rs 1.1 lakh crore on behalf of states in order to reduce the shortfall in Goods and Services Tax (GST) collections. A slowdown in the economy has negatively impacted revenue from GST and is hitting states hard. The government will conduct the borrowing under a Special Window and the estimated shortfall of Rs 1.1 lakh crore (assuming all states join) will be borrowed in tranches. These tranches will be lent to states as a back-to-back loan. The official release did not mention, though, the entity which will be servicing the principal and interest payments. The statement clarified that this borrowing will not increase the fiscal deficit of the central government. It will be reflected in the government's books as capital receipts of state governments. A benefit of the center borrowing on behalf of states would be that the center would levy a single rate on all states. Also, this arrangement will be easy to administer. The government has to undertake the borrowing because states have been unable to get the 14% incremental revenue promised during the implementation of the GST regime in July 2017. This loan to states will be considered as borrowing against future compensation receipts. According to the Finance Ministry, 21 states have accepted one of the two borrowing options suggested by the government. Only Congress and Left governed states have not accepted any option.
Takeaway –
GST allows for four tax slabs and a cess is applied over and above the top slab. A decline in revenues from this cess, being witnessed since August 2019, has led to the government using the borrowing route to compensate states.
#MFCut-off time
The Securities and Exchange Board of India (SEBI) will be restoring the cut-off time for equity mutual fund transactions to 3 PM from Monday, October 19. However, the reduced cut-off time for transactions in fixed income and conservative hybrid funds will continue to remain in place. The reduction in timing for mutual fund transactions was effected in April wherein investors could buy or sell mutual funds other than liquid and overnight schemes on the same day's net asset value (NAV) only until 1 PM instead of the usual 3 PM. This was because of the disruptions caused by the ongoing coronavirus pandemic. For liquid and overnight schemes, the transaction time was reduced from 1:30 PM to 12:30 PM; this will continue to remain in place. The decision was taken based on representations made by AMFI.
Takeaway –
With most restrictions on activities being removed, this restoration was on expected lines and will give retail investors greater opportunity to buy or sell units in equity schemes on the same day's NAV.
FROM OUR BLOG SECTION
5 Steps to Rebalance Your Portfolio
Rebalancing your portfolio means getting a right blend of asset classes in your portfolio. Generally, this is achieved by taking profits out of certain high-performing assets and re-investing them in the underperforming assets.
QUOTE OF THE WEEK
"An investment in knowledge pays the best interest." – Benjamin Franklin
Chosen by Esther – Orowealth