Are your investments destroying your wealth?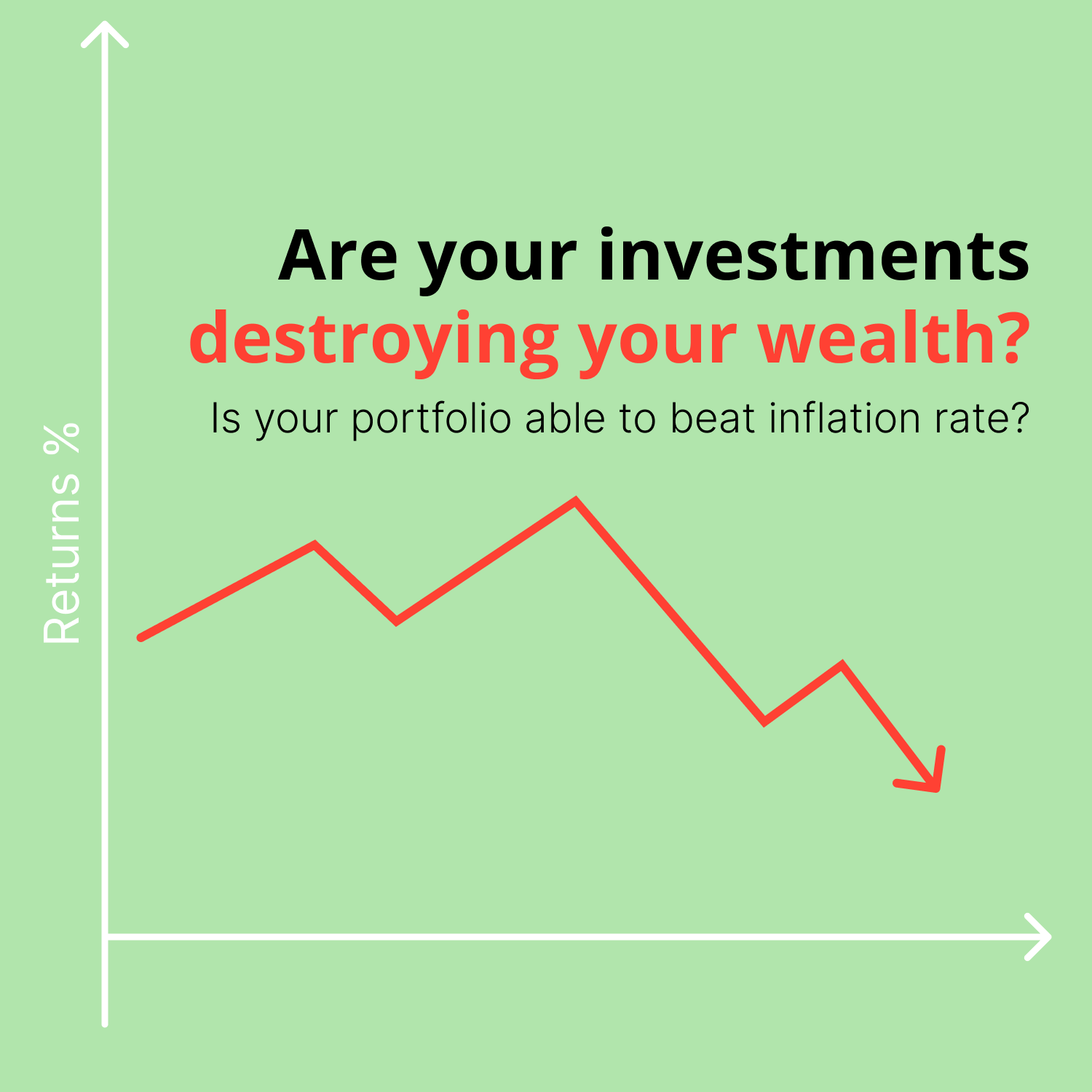 Are your investments destroying your wealth?
A simple rule of investing – Your investments compounds over time. But inflation can destroy your wealth, if your portfolio is unable to beat inflation rate.
Over the last few years, debt mutual funds have earned less than 4% returns, lower than the rising inflation rate, thus destroying your capital.
If you are holding funds which generate low yields than the current inflation rate, then they are reducing your capital.
So let us look at the available options and try to solve the problem –
There is always a fundamental advantage to park your money in a safe assets that give you steady return, while also acting as a hedge to your equity portfolio. However, while you are trying to safeguard your investment you might also be destroying your wealth. Here is an overview of a risk/return of different asset classes –
But are these options beneficial for you?
– Liquid funds do not protect against inflation
– Tax Free bonds lack liquidity
– Equity market has proved to be very volatile
Thus to solve this problem we introduce to you – Green Assets
Green assets don't just protect you against inflation but also help you invest for a sustainable future.
Orowealth provides you an opportunity to invest in a green asset with partners like Shindengen (Honda Motors, Tata communications, Vashi Railway, Dexler Energy and many more key players in greener electronics supply chain.
You earn an attractive yield of  ~10% p.a. – tax-free. This not only provides inflation protection, but also provides tax benefit and mitigates volatility of the equity market.