A Starter's Guide to Freelancing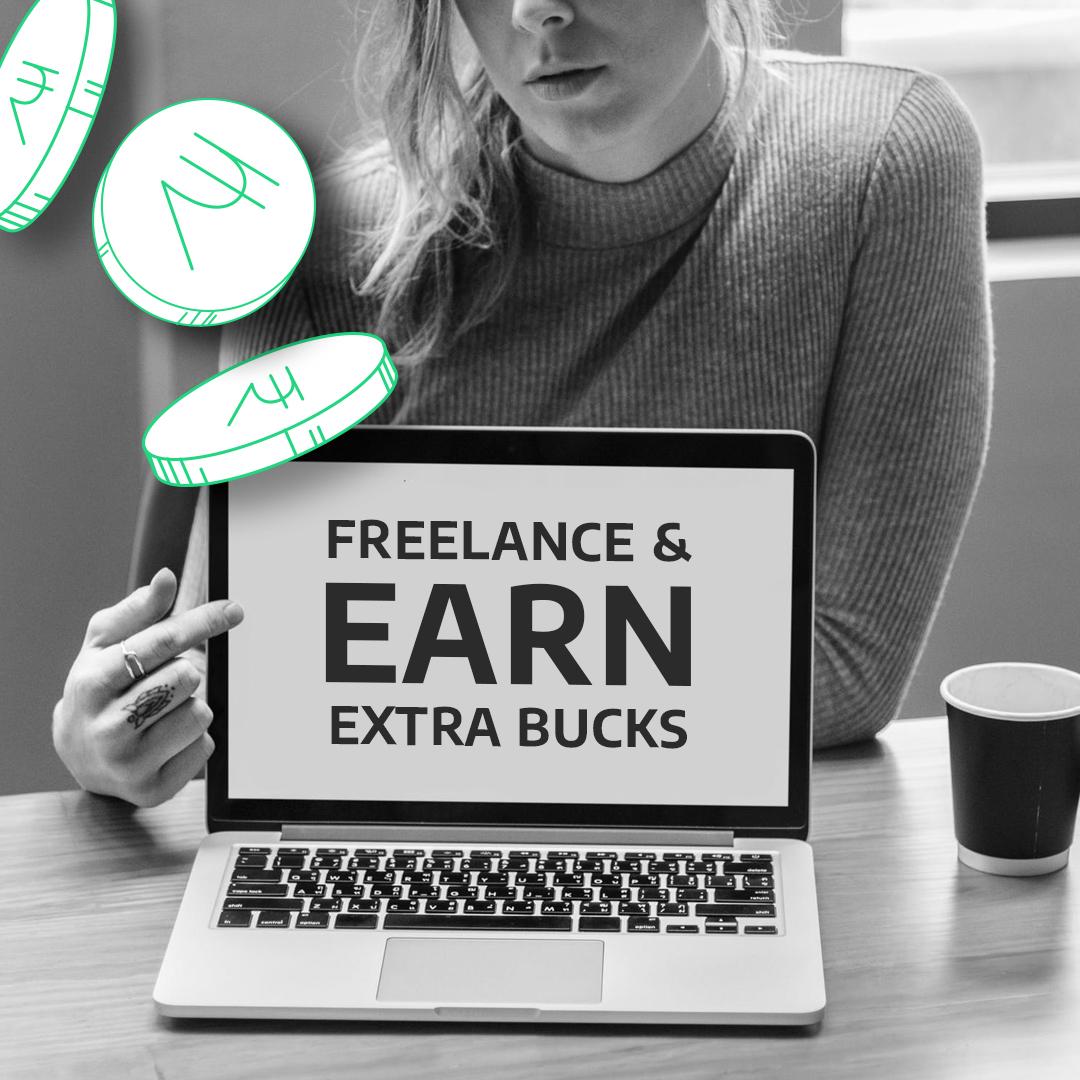 Gig economy, or freelancing, has taken the world by storm. Indians have adapted so quickly to the trend that one in every four freelancers is from India. Freelancing is a serious business and is a great way to be one's, own boss. It gives you the opportunity to accept work at a comfortable pace and earn some extra bucks. Without any doubt, it is a great option if you have been thinking of doing something on the side.
Read on to know how you can set up your side hustle and earn some extra money.
• Choose your skill
As a beginner, you can start with any freelance assignments. However, it is better to select one niche skill and go deeper into that. Over time, it will help you to build your own brand and become an expert in your field. With experience, you will get quality work and can also charge more for your specialization. You can choose a field related to your job or your passion. There are several freelancing requirements for content writing, website designing, coding, testing, creating jingles, graphic designing; the list is endless.
• Sign up on marketplaces
Yes! There are marketplaces for selling your skills and talents. There are several sites like freelancer.com and fiverr.com that connects freelancers to clients. Sign up on these sites and create your profile. Spend some time on this and make it as detailed as possible. Highlight your education and certifications. Certain clients would need to take an exhaustive look at your skills for an upcoming project. You stand a better chance of selection if your profile is exhaustive and complete.
• Make connections
Freelancing is your own business. Like any other venture, it won't work without making the right connections. Scan your contact list and look who can help you with your gig. Find the right people on LinkedIn and connect with them. Several freelancers pass on their work because of the excess load. Use your social media to find such people and connect with them. Move above your hesitation, if any.
• Set your pricing
This is an important step in your freelancing career. While you don't want to set it too high when you are starting, you also don't want to lower your perceived value. It is advisable to set a reasonable rate so that you get quality work and also earn decent money. You can take a look at marketplaces to know the benchmark. There are several clients who won't shy away from paying you good away if you make a good first impression.
• Start bidding and get your first client
Freelancing is not all fun. It requires patience and effort. But isn't patience the key to success? Getting your first client may be tough because you don't have any freelancing experience. Remember there are several startups and clients who are looking for newbies because they can't pay much. freelancer.com has a list of jobs and projects from hundreds of clients. Start bidding for these projects to get your first client. You can also check Twitter and Instagram for freelancing work.
• Build lasting relationships
Successful businesses are based on successful relationships. One time work opportunity is good but a constant stream of work is even better. Building relationships take work. Working at a reasonable rate, meeting your deadlines and replying to emails will ensure in establishing a healthy relationship. By doing all this, you also stand a good chance of getting referrals from your clients.
• Upskill yourself
In these dynamic times, it is imperative to stay updated. Once you start freelancing, you will get to know of the skills that have a high demand in the market. Look for online courses to upskill yourself. This will not only help you in getting more freelancing work but may support your day job as well.
• Build your website
Freelancing is all about building your brand that the clients can trust. An easier way to achieve this is by developing your website where you can archive your clients and work. Treat this as your portfolio where you can share samples of your work. Prospective clients can see your style of work to decide if it will suit their requirement. Clearly communicate the services that you offer. Also, state why you are the best person for executing your kind of work.
• Prioritize your day job
It may be tempting but do not weigh your side hustle more than your day job. It is your bread and butter. Remember that you are freelancing only to earn some extra bucks and be mindful so as to not jeopardize your job. Be careful of not breaching any contract and do not share any company data. Do not work on your freelancing assignments during company time using company resources.
Freelancing is a great way to make your free hours productive and support your income.