A few reasons why Orowealth is awesome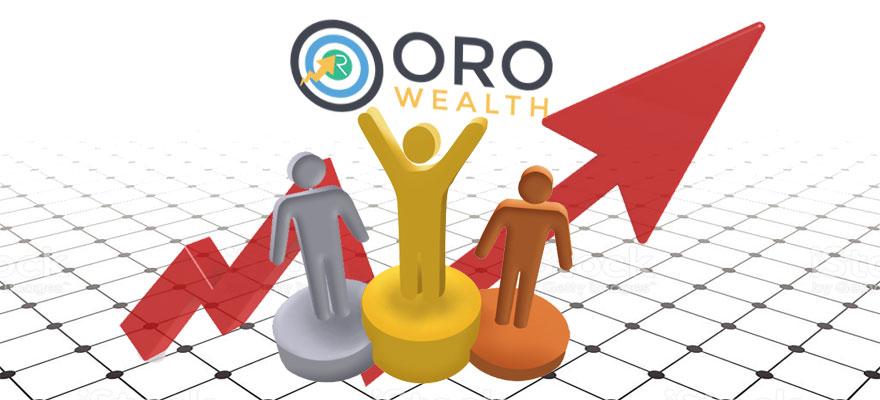 In today's digital age, potential investors are hurdled with a variety of options. With over 30 mutual funds houses in India, it becomes difficult for retail investors to make an informed decision which ensures a systematic increase in their investment. Orowealth, a platform owned by Alpha Fintech Pvt Ltd has been solving this problem since 2015. Over the past three years, ORO has grown leaps and bounds serving over 15000 happy customers, managing over Rs 400 crore in assets while saving over 15 crores of commission.
The following features make us stand out in the mutual fund industry. We can proudly say that we are one of the youngest and fastest growing tech-enabled mutual fund distribution company in India:
India's first 'zero commission' platform for mutual funds – ORO does not charge any commission for distribution of any funds to its clients. We believe the commission paid to brokers or distributors should be saved as this brokerage when saved can eventually grow up to become sizeable amount. And, as mentioned above we have been in the game since December of 2015.
Support from experienced, well-qualified team of experts – At ORO, we don't just recommend funds, we invest with you. We invest our time analyzing your requirement and accordingly advise strategic instruments to help you. Our investment team brings together over 50 years of collective experience that enables us to provide right assistance to our clients.
Secure platform with best-in-class technology – We offer you a safe and secure platform to transact. Our platform is encrypted with best in class security solutions. ORO doesn't share customer data with third parties.
Buffet of funds to choose from – Currently, no other aggregator offers more AMCs or Mutual Funds than ORO. We have partnered with all the leading mutual fund houses and provide over 2000+ funds (direct plan) to choose from. The investor can keep a track of his/her investments across multiple fund houses simultaneously even if they have not bought it through ORO.
Analyze the portfolio with our Portfolio Health Checkup – We not only recommend funds to invest but we also provide you with a detailed diagnostic report of your portfolio. The algorithm provides actionable insights on how to make your existing portfolio better. This not only includes investments that you have made through ORO but also other MF investments that you may already have. It will show you with and Commission analysis (If your existing investments are in regular), Portfolio recommendations, Asset allocation graph, Tax analysis  This also helps you get a clear picture of your risk profile, return profile, and exposure along with strong and weak points of the portfolio.
Switch from Regular fund – Many investors are invested in regular funds where a distribution commission/brokerage is charged from an investor and is deducted from the Net Asset Value (NAV) of the fund. We provide investors with an easy, flexible opportunity to convert all their regular funds into direct plans in order to save on the commission and brokerage. Know how to switch your regular funds to direct.
Goal Tracking – Every individual has some personal or financial goals. We at ORO take goals very seriously and work collectively with you to achieve the same. We recommend funds based on your investment horizon, goal amount, and risk appetite. We also provide you with tools that would help you track your goals easily.
Online account opening with a free family account – We offer a hassle-free experience of online account opening that doesn't require any hard copy forms to be sent for processing. Our end-to-end online platform form provides you with the flexibility of activating your account online. ORO also allows you to manage multiple portfolios under the same login.
Free risk profiling – Every individual brings along some degree of risk appetite that he/she may have. This risk profile is a function of financial flexibility, age, monthly cash inflow, liabilities, responsibilities and many more tangible and intangible factors. We provide our clients with free risk profiling based on their information. This risk profiling helps an investor take better investment decisions.
To recap, Orowealth provides you with a bunch of facilities that are truly aligned with your requirement. We provide low-cost, unbiased advice on investment instruments so that your returns are maximized and every rupee invested works for you in your journey of wealth creation.
Should you wish to know more about our features, or should you wish to start your investment journey with us, feel free to drop in a line at connect@orowealth.com. We are omnipresent across social media channels and all it takes is a "Hi" to start the journey.
Until then, Happy Investing! 🙂