A big thank you for your support throughout our journey!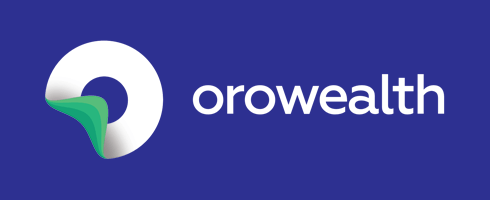 We are very happy to inform you that we have successfully closed our Series A funding round which was led by
Powerhouse Ventures
with participation by
Money Forward Inc.
, one of the largest publicly listed fin-tech companies in Japan; a prominent US Venture Capital (VC) firm
Social Capital
, under their Capital as a Service program;
B Dash Ventures
, one of the largest VCs in Japan; and other prominent angel investors. Existing investors
M&S Partners
and
GSF
also participated in this round. This is the second round of funding for the company, post the seed round raised from
GSF, Powerhouse Ventures and M&S Partners
in 2016.
At the very outset, we would like to thank you, our valued Clients, for placing your trust in brand
Orowealth
. As, This fundraise gives us an opportunity to serve you even better. Referrals and positive feedback from clients like you have helped us grow rapidly.
We started
Orowealth
with a mission to educate Indian investors about the best practices of personal finance and the impact on wealth creation. We began with India's first zero commission online wealth management platform to get the investment basics right with minimum hassle – unbiased evaluation of investments, building a diversified portfolio and ensuring that you lose as little as possible to commissions.
Through zero commission investing and 'Switch to Direct' (a provision created and actively promoted by SEBI since 2013),
Orowealth
helps in preventing wealth slippages by eliminating commissions that compound over time without the individual ever realizing it. We currently save approximately Rs 2 crores per annum in mutual fund commissions, cumulatively across all our clients.
We are humbled that most of you have appreciated our advisory services where we helped you analyze the health of your existing investments and migrated them to a cleaner better portfolio; or where we helped you manage your personal wealth to channelize your savings towards your goals.
Going forward, what does this fundraise mean for you:
1. Improved Product & Design

:
We would like to thank you for giving us a lot of feedback, suggestions and constructive criticism over the last 2.5 years. We are currently working on revamping our web, Android and iOS app platforms in terms of design and user experience to address many of these concerns. These should get rolled out in the near term, within 1-2 months. This fund raise will also help us in serving you better by hiring top quality talent and investing further in our technology and operations.
2. A renewed focus on Client Delight: Our clients are the reason for our existence and delighting them is our sole aim. Our primary source of growth till date has been client referrals. We have worked hard to delight our diverse client base – working professionals, retirees, doctors, entrepreneurs, defense personnel, and non-resident Indians; who have referred Orowealth to their friends, families, and peers. Trust and user comfort are key qualities that are necessary for the wealth management business and we aim to double down on these aspects to create a positive investing experience for all our clients. We are also working on automating different client touch points such as monthly reporting, portfolio insights, client interaction etc. to continue offering a delightful investment experience while operating at a larger scale.
3. Enhanced Research & Advisory: We differentiate ourselves from other platforms by the quality of advice we offer. We will invest further in strengthening our research capabilities as we look to start advising on other financial products such as stocks, bonds, PMS, and insurance. This would help us offer a more holistic service to our clients. We are also looking to scale up our technology and data sciences capability to provide highly personalized investing tools and a high-quality client experience.
To conclude, even though
Orowealth
is the direct mutual fund platform with the longest track record, we believe this is just the beginning of our journey. We are here to partner with you, to support you, and to walk with you on the path towards your goals.
We hope to continue to deliver on our mission to provide high quality unbiased advisory services and we hope to keep adding value to you. We are honored to be given an opportunity to partner with you in this endeavor.
Please write to us if you have any further suggestions or feedback. We are very excited to about the journey ahead. Thank you again for your trust and support.