20 Websites That Offer Work from Home or Part-time Work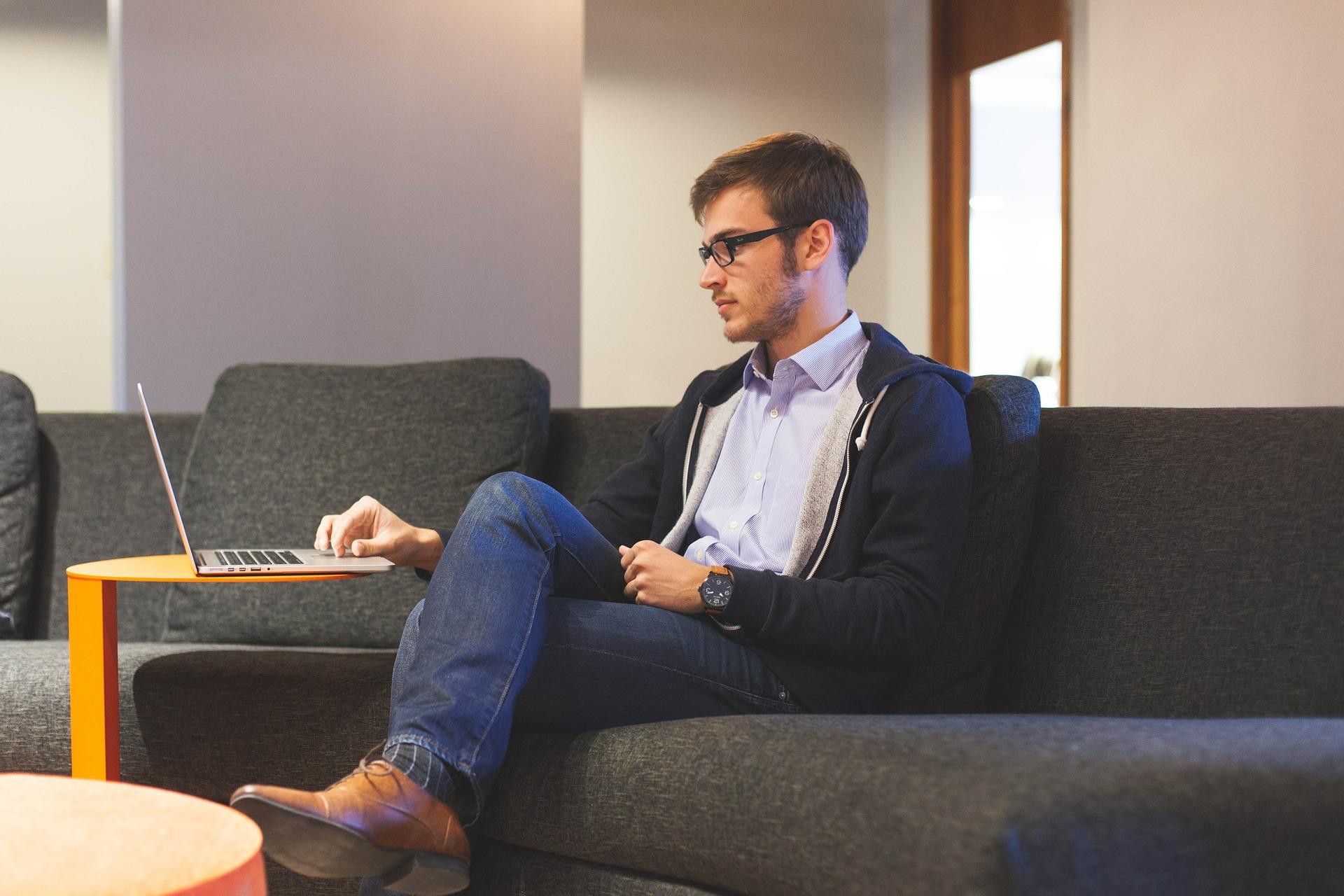 The millennials are non-conformists in the best sense of the term. They have broken prevailing norms and embraced changes like no other generation. They want more from their lives instead of the mundane routine of a regular 9 to 5 job. They are exploring newer avenues of making money so that they can live life on their own terms.
This is a generation of thriving freelancers and telecommuters. They work from the comfort of their own homes and make a decent living. Think about content writers and designers and you will know what we are talking about.
Finding work is not difficult as there are many websites that offer paid gigs. Here is a list of such websites if you want to explore this side of earning income.
1. Aim-For-Tutoring
You can tie up with this website if you want to become a tutor. This site connects Maths, Science and English tutors to students across the globe. You need to have a University Degree and teaching experience to start working here.
2. Automatic Data Processing (ADP)
This company has a worldwide presence and provides work from home opportunities too. Featured jobs typically include sales, information technology, and human resource management.
3. Amazon's Mechanical Turk
It is one of the earliest crowdsourcing marketplaces. Despite the prevalent automation, some tasks still need human intelligence instead of computers. Few of such assignments include filling surveys, photo tagging and commenting. These are not high paying jobs but take only a couple of minutes to complete.
4. BrainMass
Another website that offers tutoring gigs. One needs to have a Masters or Ph.D. in the subject to become an academic expert on BrainMass. The compensation depends upon the complexity of the problem given.
5. WorldLingo
If you are a translator, proofreader, desktop publisher or have an expertise in a similar field, WorldLingo can offer work to you. This company provides real-time translation of websites in 15 different languages.
6. Working Solutions
A call center that offers data entry and call center work. It is a US-based firm and has limited job opportunities for people outside the country.
7. UniversalClass
This website hires instructors to develop online education courses. It could be academic courses or non-technical ones like art and craft. Teacher certification or relevant experience in your field will help you land an offer.
8. Sun Microsystems
This well-known IT company offers support work to skilled IT engineers across the world.
9. The Smart Crowd
You can apply on this site for a data entry job. To get started, you will have to go through an evaluation. Post your successful completion, you will get paid job offers.
10. Smarthinking
If you want to test the waters at teaching, this is a good place to start. You do not need to have prior teaching experience. You can take up assignments to teach children across different ages and abilities.
11. Upwork
This is the place to be if you are a content writer, photographer, website developer or pretty much any other expert. You can set your own rates and bid for projects.
12. Mediabistro
Another site where you can freelance. You need to have an expert skill like that of an editor, graphic designer or social media manager. You can connect with hundreds of job posters after registering your profile.
13. Fiverr
Another site that offers work from home jobs to freelancers like the previous two websites.
14. User testing
This is a pretty straightforward job of testing websites. You are given the instructions and have to test the ease of navigation and intuitiveness. It is not time-consuming and one test takes approximately 15 minutes to complete.
15. GoFluent
Several non-English speaking students want to practice their English. They are on the lookout for native English speakers who they can practice with. You will need to have a computer and a high-speed internet to work as a corporate English trainer.
16. Leapforceathome
Search engines are constantly trying to improve their results. They want non-resident English speakers to work with them. They work as search engine evaluators and help in better matching of results to searches.
17. Peopleperhour
If you are someone who can multitask and is great at organizing, you have the right skills to be an assistant. By signing on this website, you can become a virtual assistant. Your tasks will include managing calendars, data entry, handling emails and phone calls.
18. Airbnb
This is for the ones who have a spare room or a spare house that they can rent out. You can list your property on Airbnb to rent it to visitors and make money. This is the perfect opportunity if you like hosting and can keep your house clean.
19. ZipRecruiter
You can find several freelance opportunities like a remote social media manager or a graphic designer here. Buyers post their gigs and you can bid for them to make some easy money.
20. oDesk
This website offers a series of remote jobs like app developers and graphic designers. There are some big firms like Pinterest that hires freelancers from this site.