11 Steps for Balancing Finances as a Mompreneur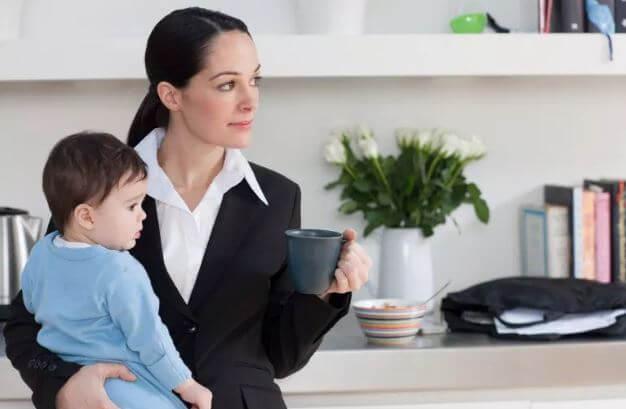 Mompreneur means a mom and a working professional (entrepreneur). A mompreneur actually has to work hard to run a business. While you may be at different stages of freelancing/business creation, there are certain thumb-rules everyone can follow to achieve an optimum cash flow for meeting expenses and having cash for investments. At any stage, saving for investments is not an option but should be a compulsion. Keep a percentage of your profits to be directly credited as investments before you start spending it.
Let us look at a few important aspects of investing which will help you – the Mompreneur achieve financial smartness along with financial freedom.
Keep In Mind Time Horizons of Goals
As a mompreneur who is still in the early stages of establishing a business or freelance career, one should keep in mind a time horizon of 0 to 2 years for investments and goals to be fulfilled. One should look at short-term goals first to be fulfilled as the cash flow certainty might still not be there.
     2. Choose your Investment Type Carefully
Focus on liquid and less risky assets as considering your income level and certainty of income until stable up to a point, you are on shaky grounds. Consider yourself as low risk-appetite and invest in liquid funds.
     3. Diversified Portfolio Is a Must
Even with a small investible surplus, do not put all your eggs in one basket and split the money across two to three different funds – say liquid, gilt, ultra-short and saving the account.
     4. Keep Corpus Ready
Keep aside some money for emergency funds because of mismatch of income and emergencies which might crop up leaving you gasping for cash. Earmark an amount which will stay untouched unless there is an essential need. You can keep this amount invested in a good fund or savings account.
     5. Variable vs Fixed outflow 
As there is no fixed salary in business, expenses are always a certainty along with fixed expenses. A salaried person can plan with a fixed inflow whereas a freelancer or businessman has to keep adding to their kitty and keep savings for each goal as and when cash is readily available.
     6. Plan Special Expenses and Keep a Budget
As a mompreneur you are in a unique situation – you also need to take care of home upkeep and maintenance. For this, you might need to hire a nanny/caretaker, a cook, and maid. Apart from this, you are the gel that holds the family and various expenses go for those purposes such as trips, birthdays, kids' expenses and others. Keep these as fixed expenses and plan them early on from your income each month. They take priority over any other discretionary expenses. Keep a budget app or Excel sheet for maintenance of such expenses and your monthly income.
     7. Set your Priorities Right
While working hard earns you pampering sessions every now and then, keep your priorities right in your head. You cannot over-indulge and spend money on extravagant purchases unless your income grows.
     8. Separate Personal and Freelancing Finances
If you have been a freelancer /mompreneur for a while, ensure you have separate record keeping systems for personal finance and business expenses like hiring resources or any other ones. This will not only help in regulatory matters but also tell you exactly how much is personal expenses weighing against business and you can balance the two and carve cash for investment.
     9. Pay off Debt Quickly
You will mostly have credit card bills and in case you have a loan – focus on paying these off first. They will eat away your incremental income with increased interest liability. Instead, use that money to find a good fund.
    10. Insurance and Taxes
After Debt, life insurance and business / personal taxes should take priority. Since these are one a year activities, one tends to forget them. However, keep them as a monthly expense, divided throughout the year.
    11. Keep Track of Money Saving Services/Devices
If you take payments from overseas clients, choose a service with the lowest fees. Also, ask your bank for current account services especially for women entrepreneurs. Use reward points sensibly for office expenses like purchasing online services. You can also consult a Chartered Accountant to understand various provisions you can make use of over a period of time to help save taxes.
Following few or all of these strategies assiduously will certainly keep you on track and save you from any debt trap or loss on investments in the future.