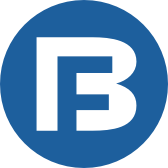 Bajaj Finance Ltd.
Fixed Deposit
Earn more than your bank FD with India's most popular investment product.
Annualized Interest
5.65% - 6.75%
Senior Citizens
Additional 0.25% p.a.

Attractive Returns
Get Attractive returns; assured returns up to 6.75% p.a.* T&C apply

High Credit Rating
CRISIL FAAA (Stable) and ICRA MAAA (Stable)

Flexible Interest Payouts option
Get interest amount at regular intervals or lumpsum at maturity

As regards deposit taking activity of the company, the viewers may refer to the advertisement in the newspaper by visiting here furnished in the application form as part of T&Cs for soliciting public deposits.
The company is having a valid Certificate of Registration dated March 5, 1998 issued by the RBI u/s 45-IA of the RBI Act. However, the Reserve Bank of India does not accept any responsibility or guarantee about the present position as to the financial soundness of the company or for the correctness of any of the statements or representations made or opinions expressed by the company and for repayment of deposits/discharge of the liabilities by the company
Bajaj Finance Limited, the lending & investments company of Bajaj Finserv group, is one of the most diversified NBFCs in the Indian market catering to more than 46 million customers across the country. Headquartered in Pune, the company's product offering includes Consumer Durable Loans, Lifestyle Finance, Digital Product Finance, Personal Loans, Loan against Property, Small Business Loans, Home loans, Credit Cards, Two-wheeler and Three-wheeler Loans, Commercial lending/SME Loans, Loan against Securities and Rural Finance which includes Gold Loans and Vehicle Refinancing Loans along with Fixed Deposits. Bajaj Finance Limited prides itself on holding the highest credit rating of FAAA/Stable for any NBFC in the country today.
Resident individuals with more than 18 years of age as on date of application can invest through Orowealth. Non-resident Individuals, Overseas Citizen of India, Persons of Indian origin and Sole Proprietorships are not allowed to invest through this app.
---
• We offer cumulative & non-cumulative interest payment options. In a 'Non cumulative fixed deposit scheme, the interest is payable on a monthly, quarterly, half-yearly, and yearly basis. This scheme will be convenient if you require periodic interest payment.
• In a cumulative fixed deposit scheme, the interest is payable at the time of maturity along with the principal. The scheme acts as a money multiplier and is suitable for those who don't require periodic interest payments. The interest will be compounded annually, and the final pay-out will be subject to deduction of tax, wherever applicable.
---
No. FD is locked with a specific rate, you will continue to receive that rate till maturity. If you wish to avail the new rate, you need to invest in a new Fixed Deposit.
---
No, there are no charges of opening FD
---
Bajaj Finance's FD investment cannot be shown as an investment under section 80C for tax deduction benefit.
---
1. Interest earned on FDs is taxable
2. No tax deduction for interest amount up to Rs.5,000/- in a year.
3. If interest exceeds Rs.5000/- in a year, then tax will be deducted at a rate of 7.5%.
4. Tax will not be deducted in case of submission of 15G or 15H form

However, if the interest amount for the year exceeds Rs.2,50,000/- across all BFL FDs, TDS will be deducted even if Form 15G/H has been submitted. (INR 5,00,000/- in case of Senior Citizens)